Malchetske's…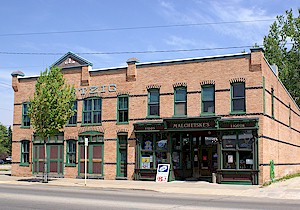 Malchetske's originally opened for business in 1976 offering a variety of wines, spirits and beers. Since that time, many changes and enhancements have taken place while keeping the name and the flare for the history.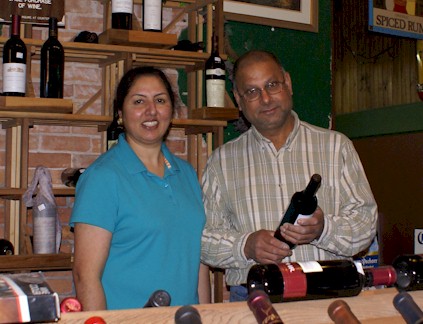 Pete and Indy Cheema purchased Malchetskes in August of 2004 following a search for their plight to find the right business to own. They knew it was good match and have enjoyed running the business ever since.
Originally, the business was owned by Tom and Bob Malchetske when they first had the liquor store on the "hill" where Los Rios Mercado & Taqueria is now located. Having outgrown that space, they moved their Hilltop Liquor Store in May of 1995 to the renovated historic building on Broadway. The building, which once housed a harness and carriage shop and more recently a radiator shop, was about ready for demolition. But the Malchetske boys saw potential there and it has now become a "showplace on Broadway".
The mainstay of the business is the imported beers, rare wines and unusual liquors stocked on the spacious shelves. Beverages from all over the globe are offered, from cognacs and calvados to creams and infusions.
Domestic beers and wines are also available and Malchetske's provide kegs and even a "beer wagon" to numerous festivities in the area. Pete and Indy would like to let people know that if they do not have a particular item that you are looking for, they will be happy to order it for you
The video department offers over 4,000 Videos and DVD's with new releases available every Tuesday.
Pete and Indy invite you to stop in 7 days a week where you will find a huge array of unusual wines, beer or spirits, plus a whole lot more. We have every thing you need for that special occasion.